PRICES
We know the experience we'll have together is priceless, yet bills have to be paid!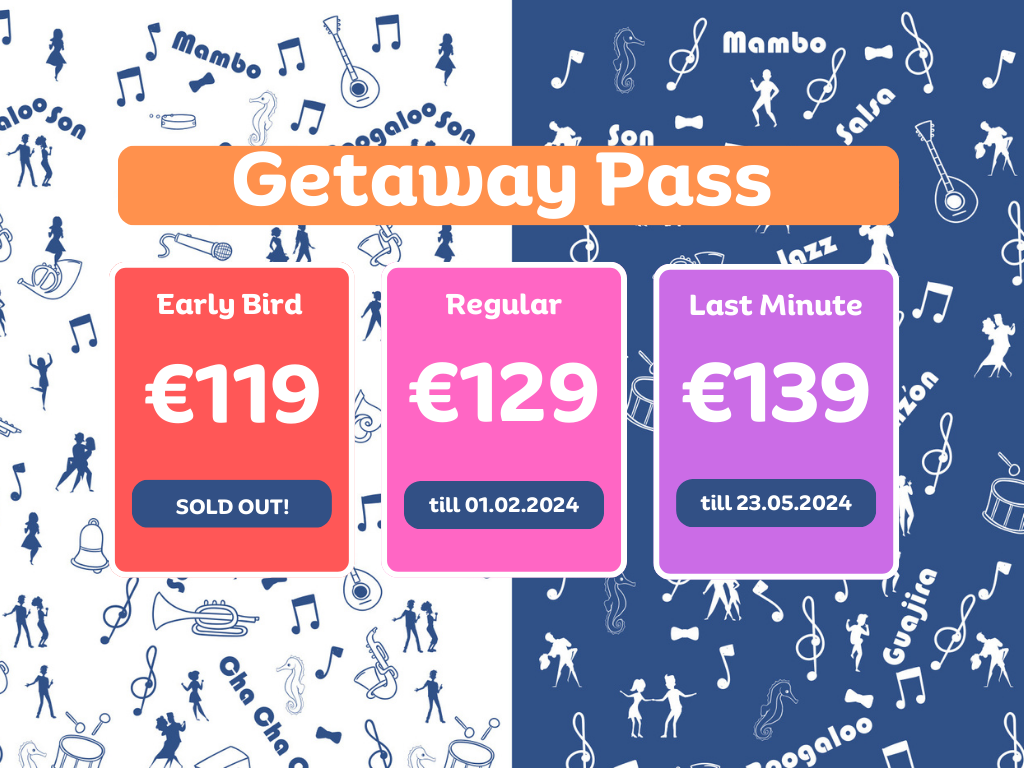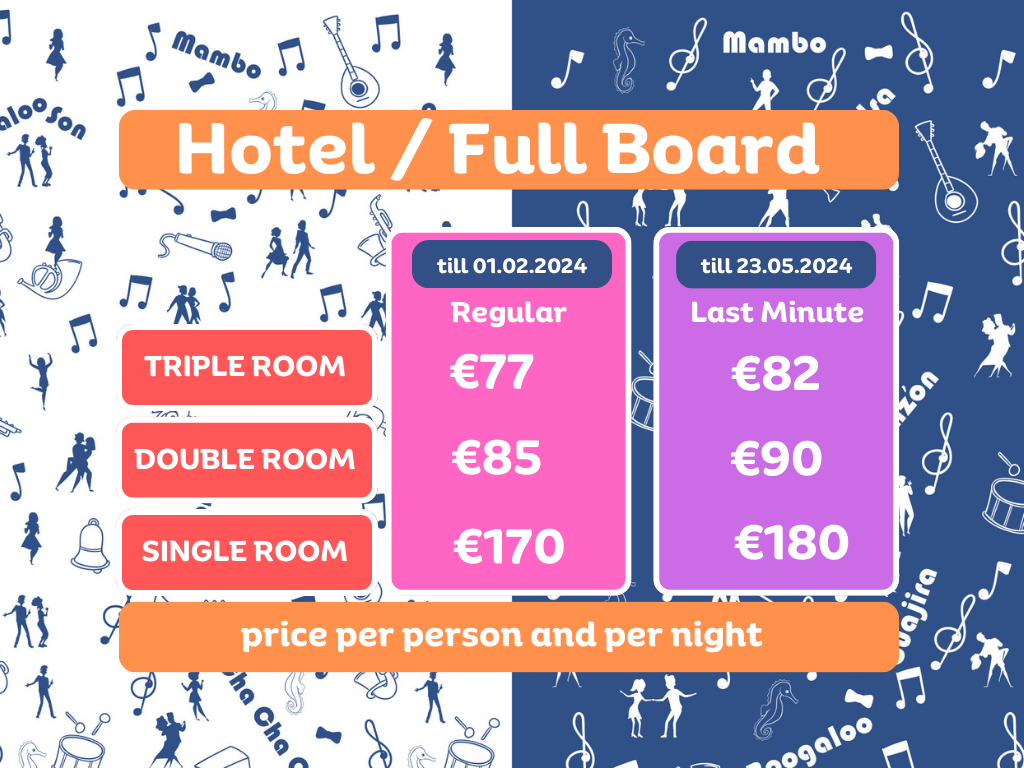 The event main dates are from Thursday (check-in) to Monday (check-out). This is "a

ll in one"type of event - we have a beautiful venue and to keep our special atmosphere - we all stay in one place.

Breakfast, lunch and dinner are included in full board and all meals are served open-buffet.

Limited selection of soft drinks is included during all meals. Alcohol and other beverages are reasonably priced.

All taxes and surcharges are included in the price (except for any banking fees imposed by your bank).